Ypsilanti High School
*** ANNOUNCEMENTS ***
---
Like branches of a tree, our lives may GROW in different directions, yet our ROOTS remain as one.
(Please make note of Tom Hall's new phone number below.)
"ATTENTION" Mark your calendars, arrange your transportation, and plan accordingly for our 7TH ANNUAL YPSI-GATHERING...This year's event will again be held at The Tri-County Sportsman's League (8940 Moon Rd., Saline, MI) and begin at 3:00 P.M. on Saturday, 24 August. We will again have representatives from the classes of 1959 through 1965 acting as class contacts, advertisers and promoters for this year's event.
Also, of special note, let's all help our Class of 1959 friends celebrate their "60th ANNIVERSARY". This year we (event committee members) will again be providing food and snacks for attendees, consisting of Grinders and chips (from Mancinos), along with veggies and finger snacks. The same great cash bar will offer soft drinks and adult beverages. There will be a per-person entry fee of $10, collected upon entry (no exceptions - all must pay). This year an "as accurate as possible" pre-event attendee count is very important. Our single point of contact for attendance is Tom Hall, thall4471@tampabay.rr.com or (727)220-9124 (new number). Remember..everyone has the freedom to invite family members or guests with Ypsilanti history.
As in previous gatherings, there will be golf on Friday morning, 23 August, for those wishing to play. The point of contact for golf will be Pat Budd, (cell) (734)945-9860 or (home) (734)434-5397. Please try to RSVP Tom (Gathering) and Pat (golf) with names and number of guests not later than a week prior to our event. See you on Saturday, 24 August, at 3:00 P.M.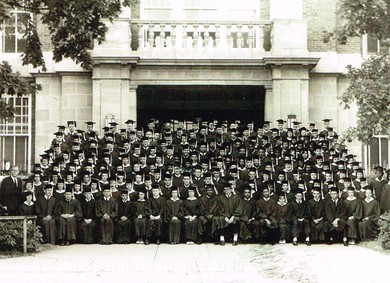 If you have any additions you would like to see or have any suggestions/information, please contact Donna Heatlie.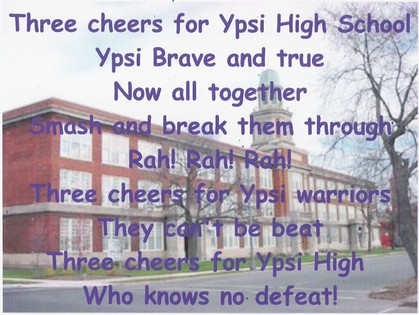 PRIVACY NOTICE: All contact information (address, phone number, e-mail address) entered into this website will be kept confidential. It will not be shared or distributed. Your contact information is private: your street address, e-mail address, and phone number cannot be seen by classmates unless you grant permission on your Profile. When someone clicks on your name, the only contact information they will see is your city and state and whatever information you write about yourself on your Profile. Unless you explicitly grant permission, your e-mail address is not visible, although an e-mail can be sent to you using the contact box at the bottom of your Profile page.