Ypsilanti High School
---
Like branches of a tree, our lives may GROW in different directions, yet our ROOTS remain as one.
---
*** ANNOUNCEMENTS ***
---
ATTENTION
2018 YPSI GATHERING AT THE FLORIDA-VILLAGES
Once again, mark your calendars, arrange your transportation and plan accordingly. Our 5th Annual Ypsi Gathering at the Florida-Villages will be held this coming 4, 5 and 6 March (Sunday, Monday and Tuesday).
The primary activities for this coming year are as follows. A mixer to be held at the R.J. Gator's Restaurant and Pub in the Village's Sumter Landing Square at 3:00 P.M. on Sunday, 4 March. A very special event is planned immediately after our mixer, (about 6:00 P.M.), for those that choose to attend. A message from Merry Lynn Montonye Arvin, a 1960 Ypsilanti High grad and long-time resident of the Florida Villages follows:
Greetings Ypsi Friends,
Tom Hall and Merry Lynn Montonye Arvin invite you to a buffet dinner and an informal screening of the recently released Brian Kruger documentary, Where The Brave Dare to Tread, (The Bob Arvin Story), the evening of Sunday, March 4, 2018, at The Villages, FL This will be an intimate gathering of Ypsi folks at Merry Lynn's home at The Villages. As you may know, Bob graduated from Ypsi High in 1961, attended USMA at West Point where he became captain of the wrestling team, then Brigade Commander, then died in combat in Vietnam, 1967. The C. Robert Arvin Physical Development Center at West Point is named after him.
Emmy nominated filmmaker and Ypsi native, Brian Kruger, will be there to make the presentation and share his experiences and insights. (You can learn about Brian at stunt3.com)
Please add this event to your calendar.
Tom and Merry Lynn
On Monday, 5 March, will be our Luncheon/Dinner at the Village's Golden Corral at 2:30 P.M.. This year's price will be $15.50 per person (please bring cash), which includes our own private dining room, beverages, and taxes and gratuity. Please remember that we will all meet in front of the restaurant when we arrive so we can all enter as a group to our private dining room together. After the Golden, those of us choosing will travel down to the Sumter Landing Square for "oldies" music and more reminiscing. On Tuesday, 6 March, those choosing will meet at the Village's Bob Evans Restaurant (near the Tall Pines subdivision) at 9:45 A.M for our 10:00 A.M breakfast. We will pay individually and have our own private dining area.
There will also be golf tee-times arranged for play on Saturday morning, 3 March, Sunday morning, 4 March and Tuesday afternoon, 6 March. Also (by popular demand...) on Monday morning, 5 March at 10:00 A.M. there will be "Bocce Ball" played at the Laurel Manor recreation center. This activity will be sure to help us work up an appetite for the Golden Corral.... The point of contact for Golf and Bocce Ball will be Pat Budd, (734) 945-9860. The single point of contact for any or all primary events will be Tom Hall, thall4471@tampabay.rr.com or (727) 366-7871. Please don't hesitate to forward and share this information with any family or friends with Ypsilanti history. Please begin to RSVP Tom Hall for primary event attendance by e-mail or phone, and Pat Budd by phone for golf and Bocce Ball as soon as your decisions are made.
Also....We have arranged a discount at the Microtel Inn and Suites, 850 Hwy. 27/441, Lady Lake, FL 32155. The discount rate is $119.99 for a double room with two beds. To secure this rate, reservations must be made before 2 February, and must be made by calling direct at (352) 259-0184, and referencing the"Ypsilanti Reunion Group".
The Hampton Inn and Suites, 11727 NE 63rd Drive Lady Lake/The Villages has arranged a discount for our attendees. Rooms must be booked by 1 February, and people must call directly to the hotel at (352) 259-8246 and reference the "2018 YPSILANTI HS REUNION GROUP". The discount price will be $159.00 per night for a 2 Queen bed or a King bed size room...
HAPPY NEW YEAR...and let's make 2018 a great one.
---
Our 55th Class Reunion is currently in the works. It will coincide with the 6th Annual Michigan Multi-Class Reunion. The planned dates and venue are as fofllows:
Friday, August 24, 2018 - Washtenaw Country Club, Ypsilanti, MI
Saturday, August 25, 2018 - Tri-County Sportsmen's League, Saline, MI
Detailed information to follow as the dates draw near.
---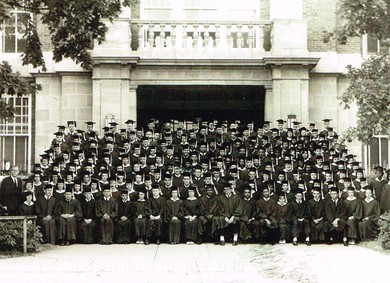 If you have any additions you would like to see or have any suggestions/information, please contact Donna Heatlie.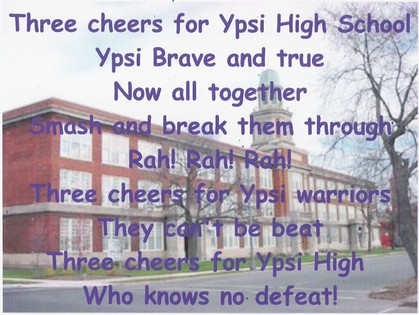 PRIVACY NOTICE: All contact information (address, phone number, e-mail address) entered into this website will be kept confidential. It will not be shared or distributed. Your contact information is private: your street address, e-mail address, and phone number cannot be seen by classmates unless you grant permission on your Profile. When someone clicks on your name, the only contact information they will see is your city and state and whatever information you write about yourself on your Profile. Unless you explicitly grant permission, your e-mail address is not visible, although an e-mail can be sent to you using the contact box at the bottom of your Profile page.